Been meaning to roam around Italy and visit Pompeii for quite some time, but all I saw of Italy till recently was Rome. But, I finally got the chance to spend two weeks in Italy and among the many wonderful places I visited was Pompeii. Ancient ruins fanatics can probably spend days exploring all that Pompeii has to offer, but my tolerance for ruins lasts about 2-3 hours, though a good guide can probably help me last longer. I somehow expected everything to be well preserved as I was assuming it was stuck in Lava all these years, but the city is, after all, ruins. Yet, these are ruins of a grand Roman city of the Roman elites who lived a very posh life, so it gives you a sense of the life they lived back then. Interestingly, Pompeii is still being excavated so not everything is quite ready and you'll also get to see the process of how history is being reconstructed.
As a teaser, here are my visions of Pompeii on a gorgeous sunny day…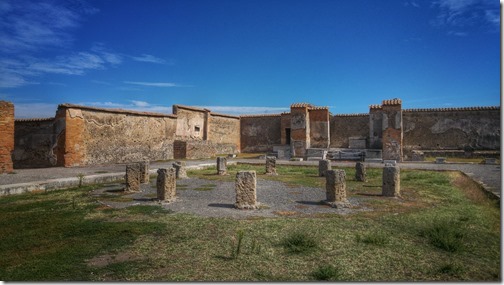 Location:
Definitely worth visiting if in the area, and can be combined with a tour up the volcano mountain that erupted to cover Pompeii.