It has been referred to as one of the most beautiful universities in China, and I finally had a chance to look into it first hand while I was visiting Xiamen in China's Fujian province. I've been to a few Chinese campuses before, and in general I would (delicately) say that I wasn't very impressed – they were more functional than aesthetic. But, the reputation is probably well-deserved as the Xiamen University campus is indeed quite charming and a short stroll around campus does make this campus stand out from the others in China I've seen so far.
Much like the other nice parts of Xiamen the campus has a good mix of Chinese style architecture with some neo-colonial influences and the inevitable more modern buildings.
So, coming in from Nanputao Temple…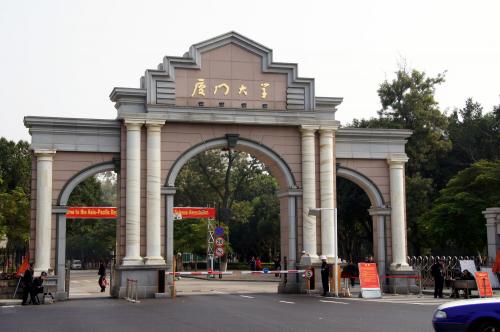 There's the central lake with the adjoining parks…
The dorms and general campus life all seem pleasant…
Not much else to say about the campus, really, aside from the university's Chinese language center being one of the main reasons for expats coming to live in this part of China. I know quite a few Israelis who studied East Asian studies in Israel who took up their Chinese lessons there. Though I was there during semester break I'd generally say it looked like a very local experience to me, somewhat different than what I've seen in Shenzhen, Shanghai, Hangzhou and Guangzhou.
More on Xiamen hopefully to follow soon…