On the way to Italy I made a quick stopover in Budapest for a few days. I've never been to Hungary, but the local airline Wizzair offers the most extreme budget no-frills flights known to man that make it very affordable to stop over in Budapest on the way from the east to the western Europe. Although it was too short a visit, I did get to experience some of Budapest's local culture and main tourist sights. It's a city with a good vibe, well-preserved colonial architecture with very few signs of the grey communist era, which basically means that you get to feel like you're in Europe but with a special twist and a much lower budget. For less than 50US$ a night I had a studio apartment at the center of things, walking distance from all I wanted to see, the ultra-budget hotsprings SPA experience was just the right thing at the right time, and the local food was a bit different and definitely delicious. I would say two-three days would get you through most of the main attractions, with the highlights being the hills overlooking the grand Danube river flowing all across Europe, the experience of just wondering around the laid-back quiet street and the parks, and – ofcourse – the SPAs.
To kick things off, here are my visions of Budapest Hungary.
The Danube river
The parliament building and area
Streets and parks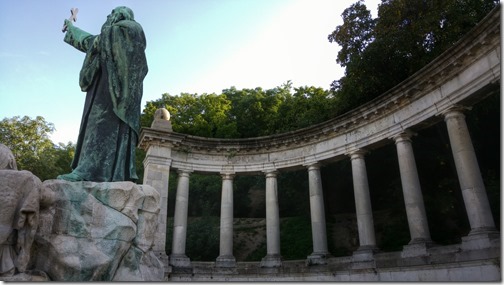 Location:
More on Budapest to follow soon.