Next to Xiamen University, considered one of the must-visit attractions of Xiamen, is the Nanputuo Temple – said to date back as far as Tang Dynasty (7th century).
Though I've seen my fair share of temples, this one's quite nice and worth exploring. Yet, to me, the most interesting thing was watching the locals attend. Here are a few of my captures of the locals at the Nanputuo Temple:
But I know you want to see the temple as well. So let's take a look…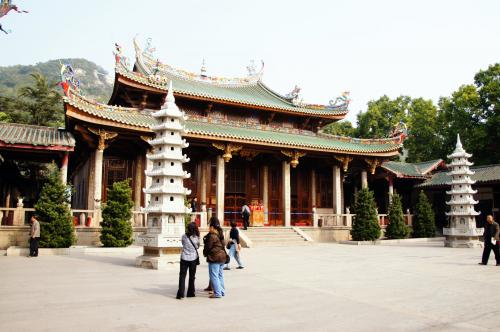 At the temple complex is a very good vegetarian restaurant with some reasonably priced quality food.
You can combine this with a tour of the Xiamen university campus and the nearby fort.