My recent visit to Japan brought many unexpected pleasures and surprises. I can generally say that almost everything I've seen in Japan impressed me to my very core. The Japanese have a way of doing things that appeals to my every sense. They're stylish, they're creative, they have a sense of esthetics and character that I struggle to find elsewhere in Asia.
Getting away from the boiling heat of 36c Tokyo I made my way to the mountains of Hakone, a wonderful area perfect for a daytrip escape to the mountains. To go up the mountain there is a very old yet charming rail system that leads all the way to a cable car which takes you further up all the way to Lake Ashi.
There are many small tourist attractions along the railway, and you can find something to do in almost every stop – hot springs, hiking, great local food, etc. On one of the last stops there was a sign for a Hakone Open-Air Museum. Couldn't find anything about it, so I wasn't sure whether this is some lame tourist trap or something really worth stopping for. After visiting no less than 5 art museums and galleries in Tokyo I figured there's not much that a museum tucked away in the middle of nowhere mountainous Hakone could offer. But finally  I figured there's not much to lose and decided to go for it.
And, oh my, am I glad I did. The concept of an open air museum should be adopted world wide. Why don't we have more of these? What could be bad about walking around art in the outdoors rather than in stuffy air-conditioned bunkers?
It was creative, it was different, it was an absolute pleasure.
Want a bit more about the museum? The official website writes :
Set in the stunning landscape of Hakone, the Hakone Open-Air Museum opened in 1969 as the first open-air art museum in Japan. Constantly changing with the seasons, our spectacular grounds are the permanent home for approximately 120 works by well-known modern and contemporary sculptors. We also have 5 exhibition halls including the Picasso Pavilion, as well as pieces where children can play, a footbath fed by natural hot springs, and a variety of other facilities where our visitors can relax and enjoy the splendor of art in nature.

Sculpture – Over 100 pieces of masterwork are displayed on our 70,000 square meter exhibition grounds, including examples from such world famous sculptors as Rodin, Bourdelle, Miro and Moore.
It's quite a superb collection. Have a look…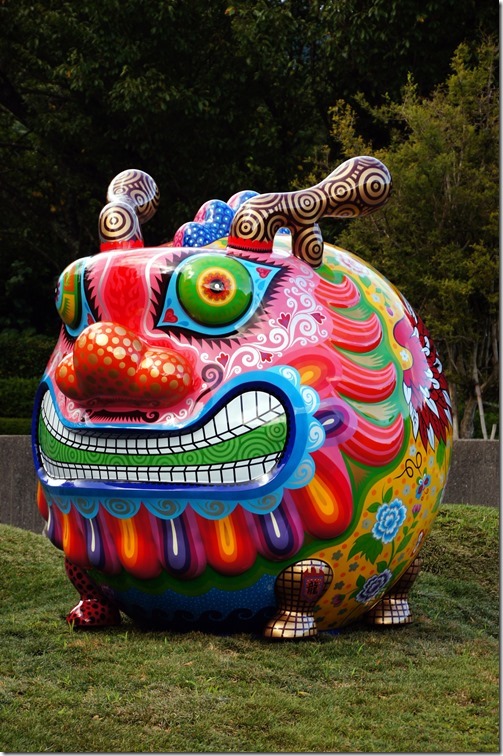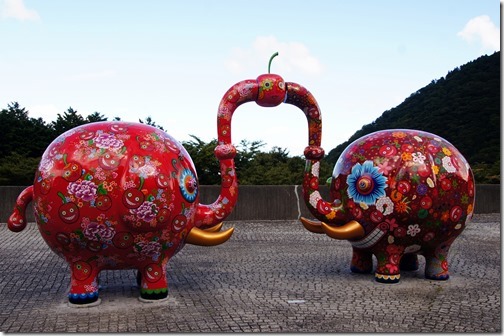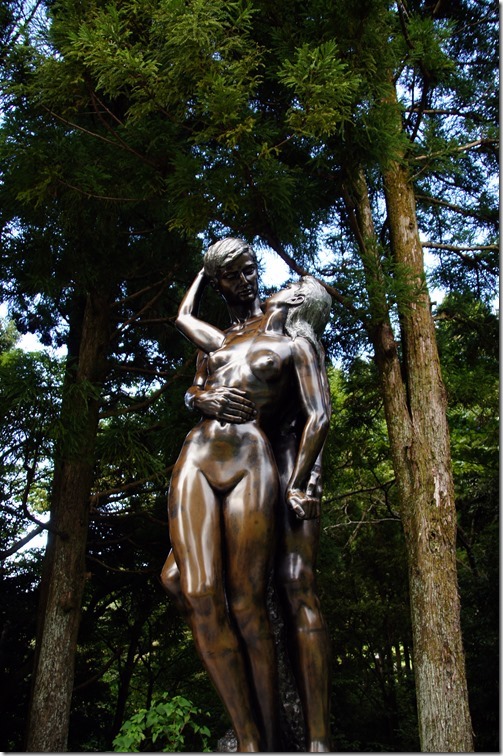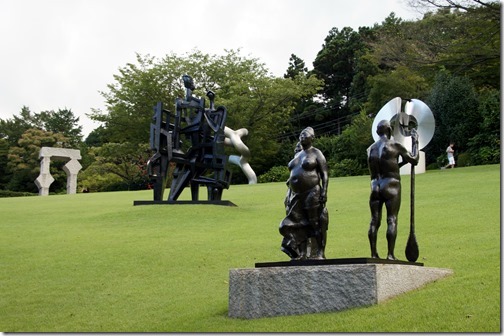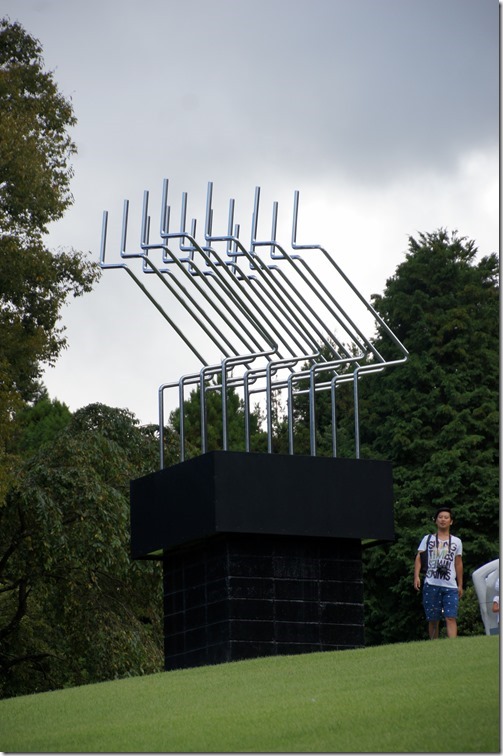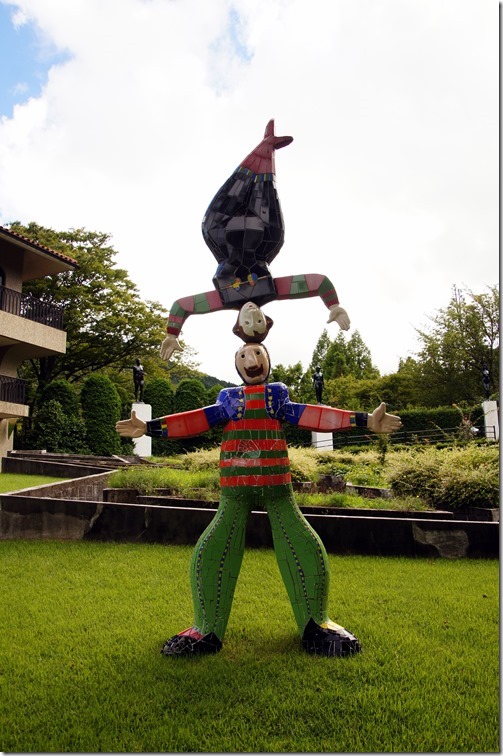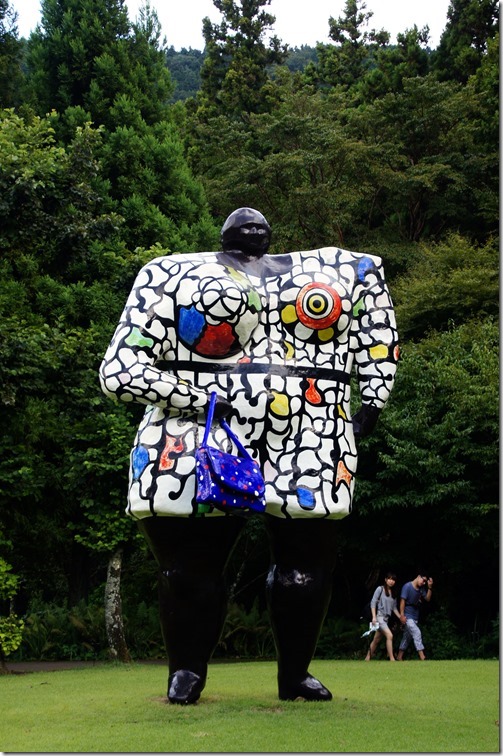 The museum grounds are gorgeous surrounded by mountain beauty…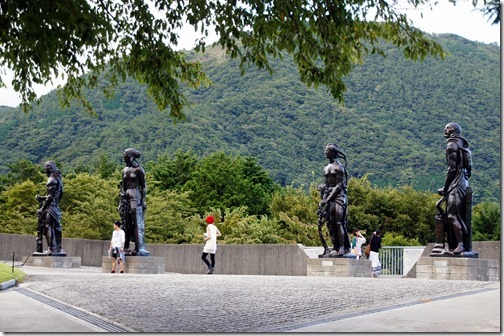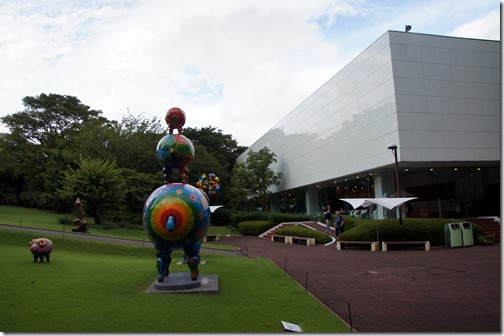 Even the kids playgrounds are special…
If you're thinking – not really world class, then to really blow your mind away they have a building with over 300 works by Picasso (no photography allowed inside). It's the most comprehensive exhibition I've seen of Picasso's work anywhere in the world.
If you're in need of a map…
An absolutely brilliant and must stop over up the Hakone mountains. Don't miss this if you're in the area.